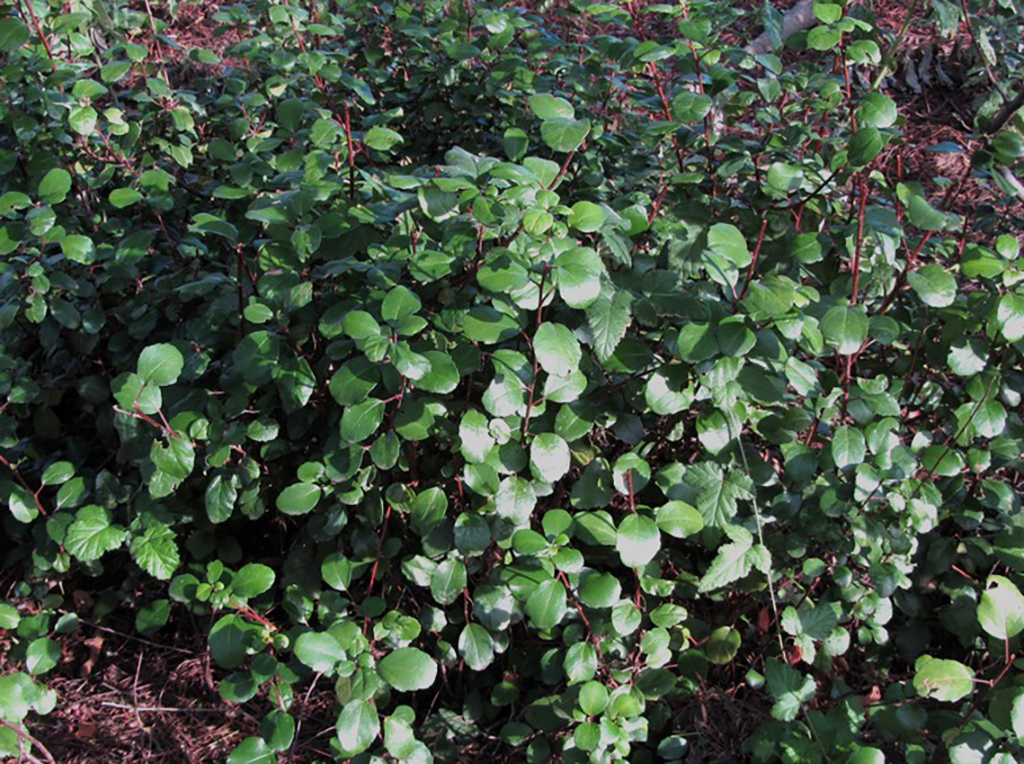 Common Name | Santa Catalina Island currant
Ribes viburnifolium grows in shade to part shade and is deer resistant. Originating from Santa Catalina Island and Baja California, this evergreen CA Native perennial shrub grows 3-4' tall and up to 6' wide. It features heavily scented dark green foliage with waxy and shiny leaves. The stems are red and the leaf venation is also reddish so the plant has a contrasting red brick with a green trim appearance. It will survive dry to moderate water as long as it has good drainage. It's also summer-dry tolerant in clay and is a great ground cover for dry shady areas.
Attributes + Requirements
Partial Sun, Partial Shade
Soil | Sandy, Rocky, Clay, Well-Drained
Special Features = Deer Resistant | Low Maintenance | Summer-Dry Tolerant | Costal Tolerant
Our inventory changes throughout the day.  This listing does not guarantee immediate availability in all or any sizes. We may be able to source or transfer items not currently in our inventory. Learn more about plant order processing.